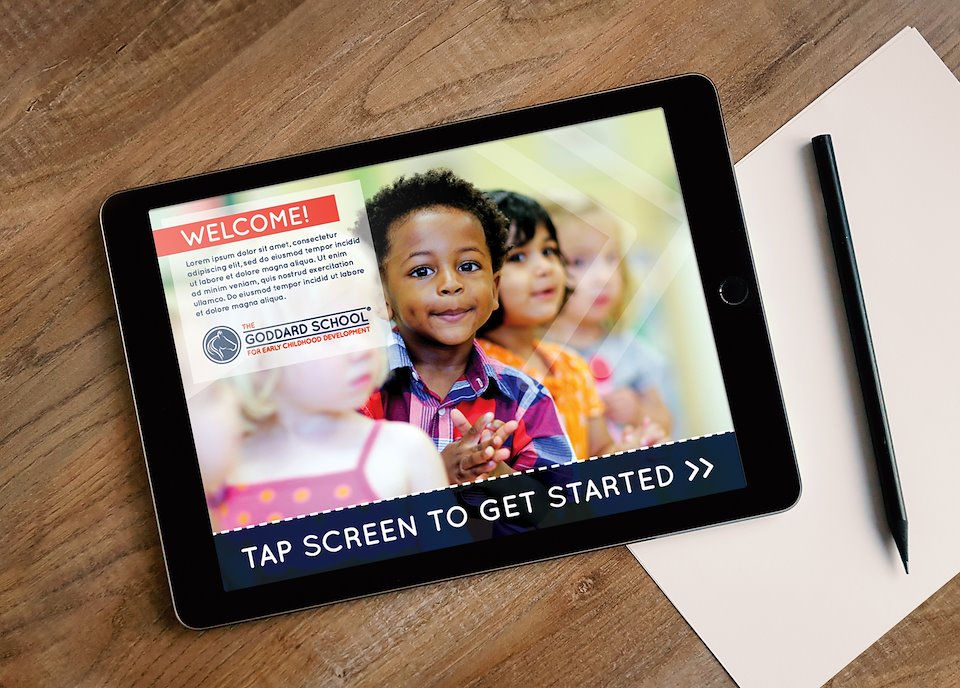 INTRODUCTION
The Goddard School touring app began as a desired new tool to make the signup process simpler for prospective parents touring a school. Until this point, parents were required to fill out paper applications upon arrival at the school they wished to tour. With this app, instead, parents could fill out the full application either online before arrival at the school, or onsite via a tablet device. The desired outcome was a smoother and quicker application process for school owners and touring families.
THE CHALLENGE
Because the tool was completely new and not a refresh, everything had to be created from scratch. It was my responsibility to take the ideas and desires from project stakeholders and bring them to life.
THE PROCESS
The project started off with a in-depth meeting with stakeholders to gather information about the features they wanted in the app and how they wanted it to work. I knew the app was geared toward parents and school owners. Parents would be required to input their information as well as their children's. They then would be able to view their specific profile and make any edits if needed. Keeping all these aspects in mind, I created sketches of all the pages the app would contain. After a few rounds of edits, the approved sketches were converted into wireframes.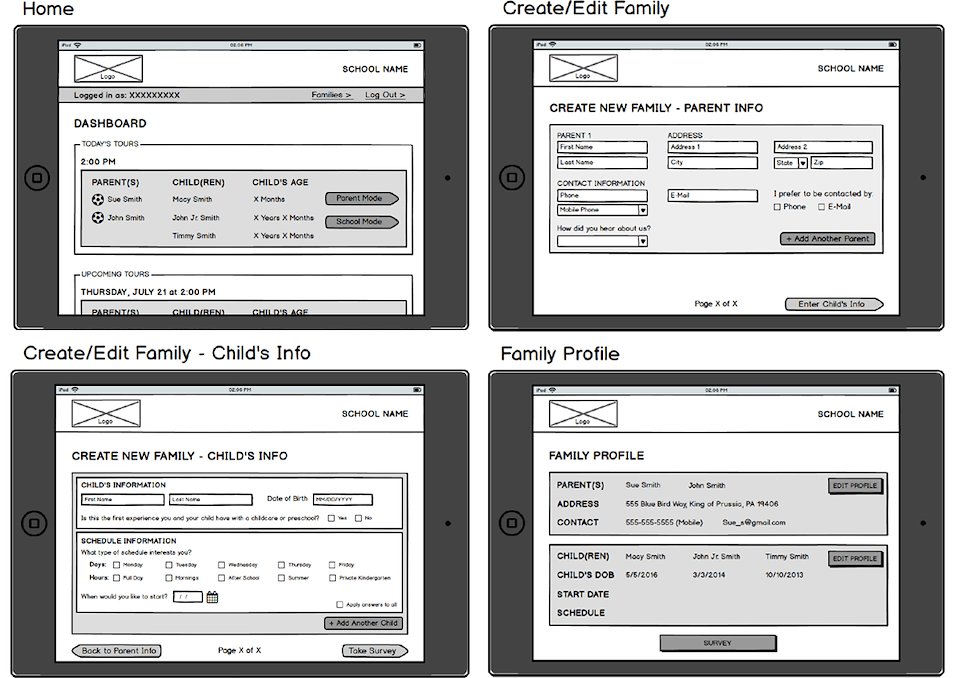 Wireframe samples.
THE FINAL DESIGN
The usability and functionality of this app was of highest importance to the stakeholders. Knowing this, I opted for a simple clean look, while focusing on brand consistency and the overall user experience of the app.