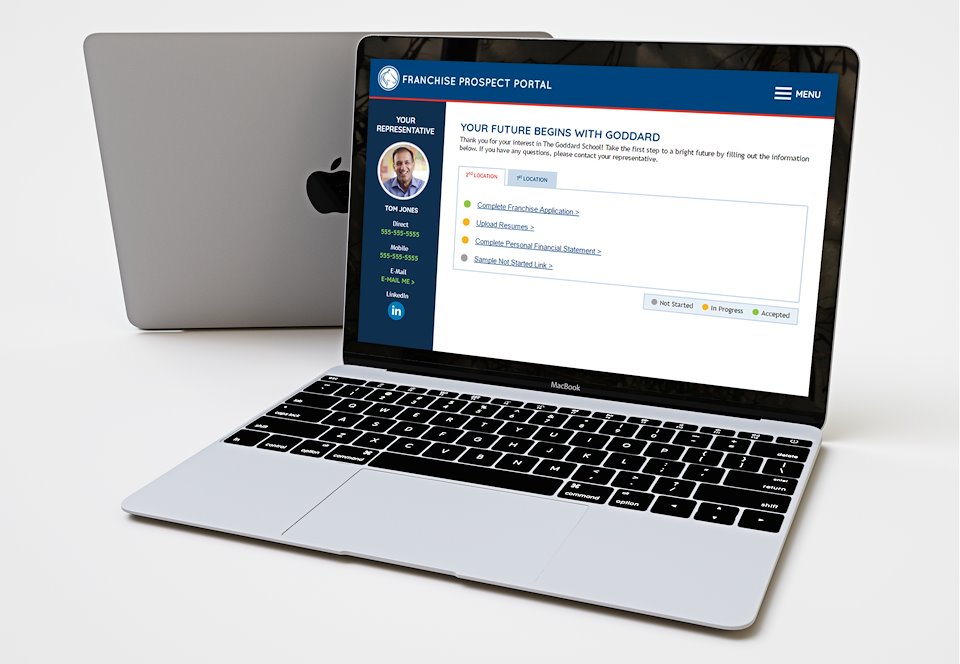 INTRODUCTION
The Goddard School online franchise application was created to streamline the application process. The client desired to eliminate the use of paper applications by taking this digital approach. This online tool would create an easier system for storing applicant information, as well as modernize the experience for potential franchisees.
THE CHALLENGE
The entire application had only ever existed in paper form, so it was my responsibility to plan, design and develop the digital version. Not only did I have to ensure the new application process would be seamless for the user, but I also had to work alongside the franchise development team to deliver a final product that met their specific requirements.
THE PROCESS
Using the franchise paper application as a guide, I began to analyze the features the digital version would require. Most fields needed standard input form fields, while other sections required additional features. I also had to plan the best way to lay out the application in the browser. The paper application was multiple pages long, however, I knew a long one page scrolling site would not offer the best experience for the user. Once I decided tabbed boxes would be a great solution for breaking down the application sections, I created wireframes to bring my vision to life.

Wireframes showcasing the application features.
THE FINAL DESIGN
For the final design, I kept true to the approved wireframes and created a polished final product within Goddard's visual brand standards. The look is clean and simplistic, free of visual elements that would be a distraction to the application users.