CoreDial Website Redesign
The CoreDial website was in need of a design refresh. The previous design was remarked as being too colorful and evoked a playful feeling. The request was for a complete redesign of the website to give the brand a modern, sleek, and reliable look.
My redesign, as well as the replaced older design (created by another designer) are showcased below.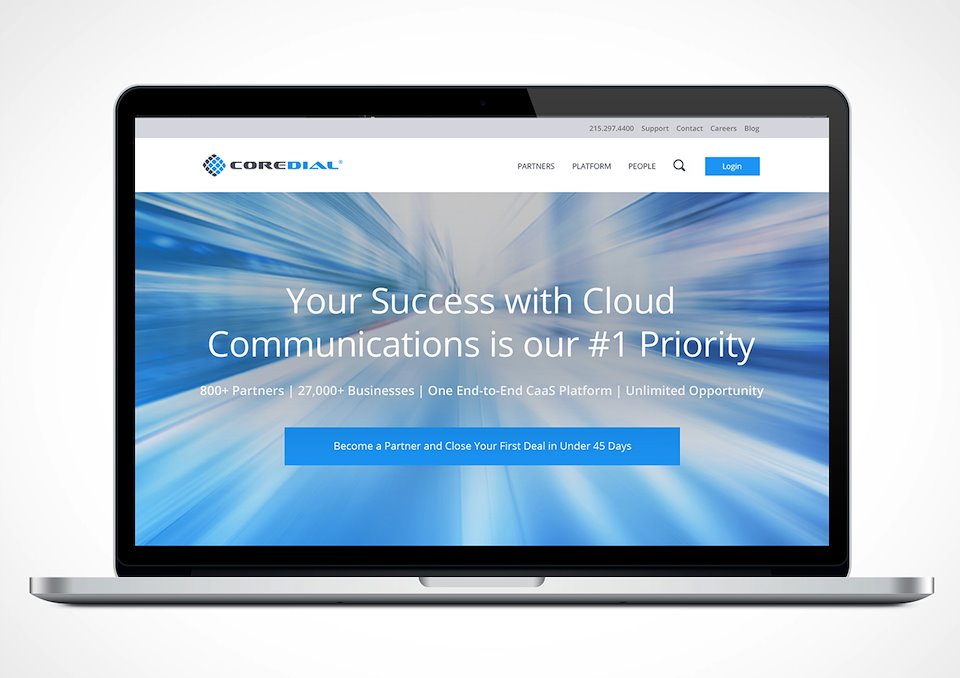 coredial.com

After: My homepage mock up created in Photoshop
Before: Older colorful design needed a sleek and modern uplift